William Carney, a Sergeant in the 54th Massachusetts Regiment, earned the Medal of Honor for actions this day at Fort Wagner, when he retrieved and protected the regiment's colors after the color bearer was struck down.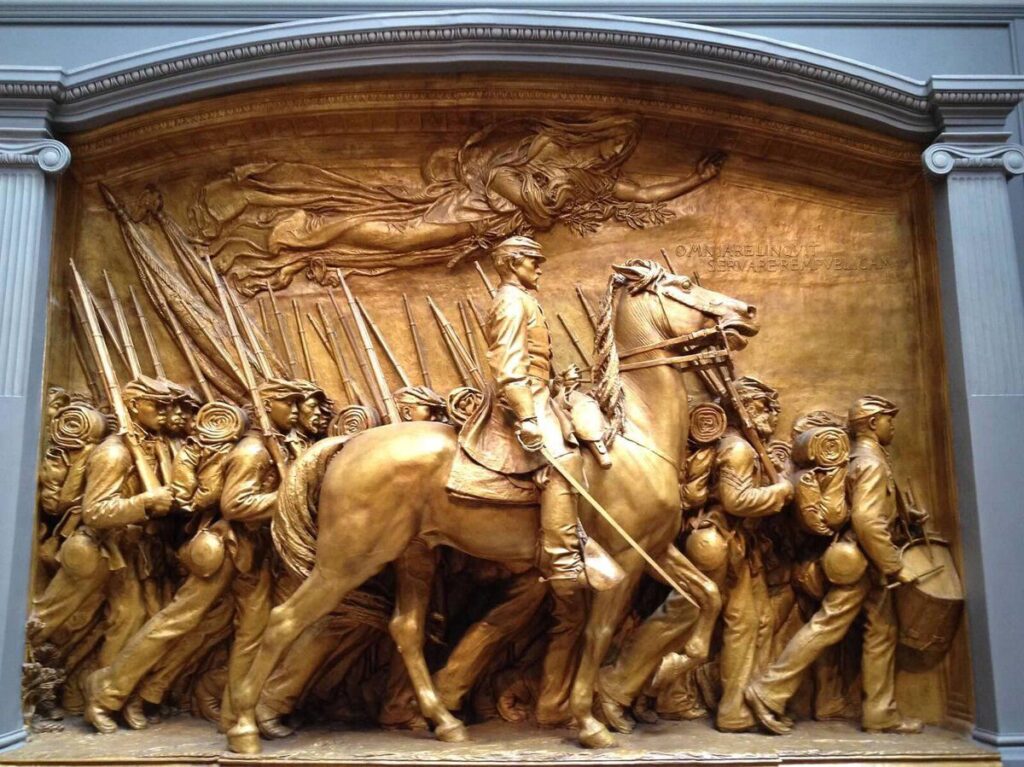 Carney was born a slave in Norfolk, VA, before escaping to join his father in Massachusetts. He joined the 54th in 1863, and fought at the Battle of Fort Wagner, on the route to Charleston, South Carolina.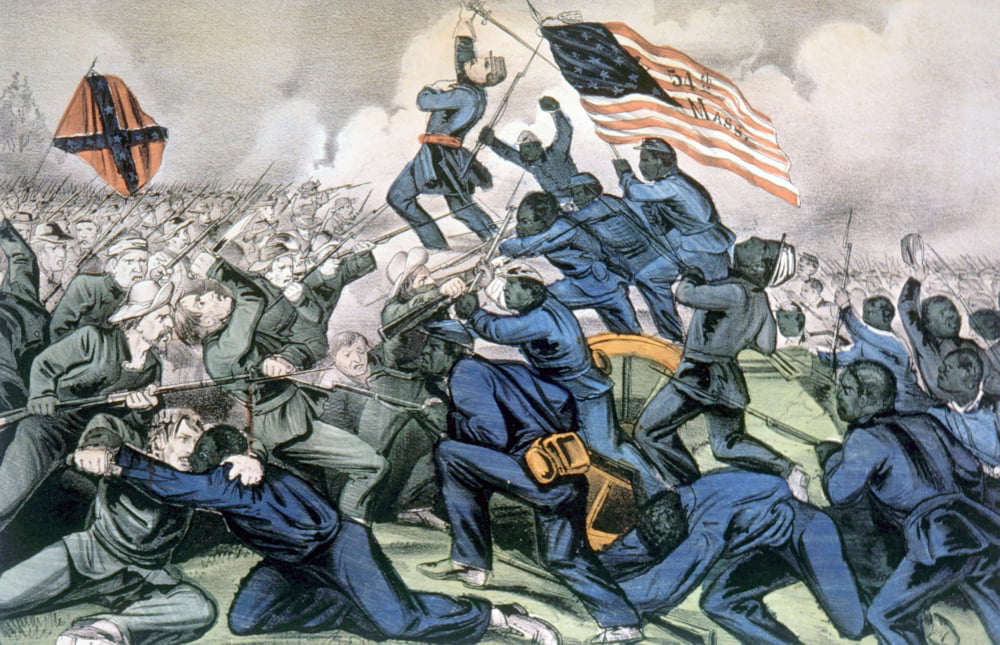 Wounded badly, Carney made it back to friendly lines after the regiment's retreat still carrying the colors. He handed the flag to other soldiers, saying, "Boys, I only did my duty; the old flag never touched the ground!"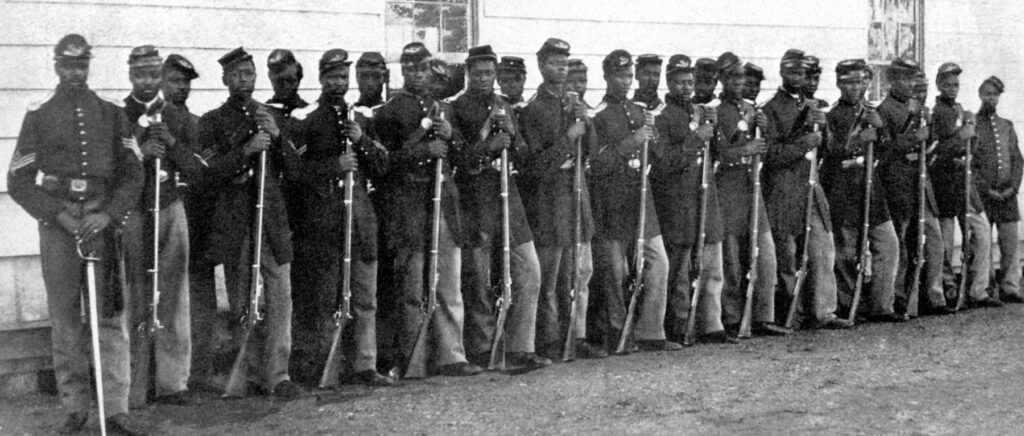 Though Carney's actions were the earliest deemed worth of the Medal of Honor by an African-American, he only received the Medal itself in 1900, thirty-seven years after his actions.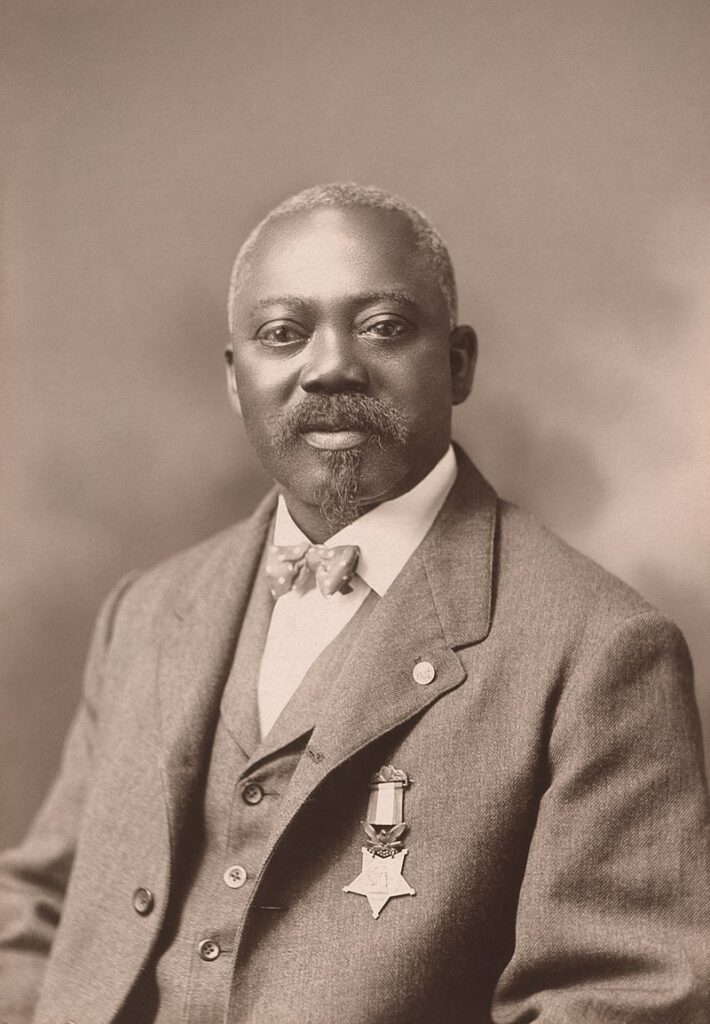 Strangely, Carney does not appear in the 1989 movie about the 54th Massachusetts, "Glory". You may remember Denzel Washington's character picking up the colors, but he plays a fictional soldier, Private Trip. As far as I can tell or remember, Carney does not appear. (Still a good movie, though!)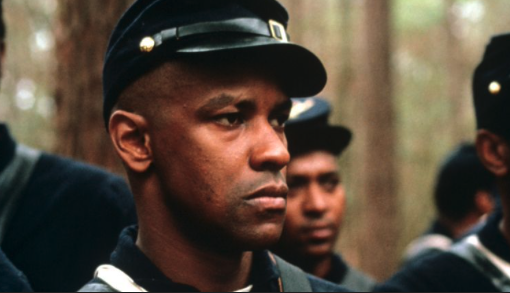 After the Civi War, he returned to New Bedford and became a mail man. After he received the Medal, a popular song was written about his exploits, "The Old Flag Never Touched The Ground!".