​Good Morning! The Battle of Los Angeles took place in 1942 on this day, when hysteria gripped southern California. Anti-aircraft guns erupted over the city for several hours, periodically popping off at imagined Japanese air planes. You can read about it here. The incident is not as ridiculous as it may sound to modern ears when you consider that 80,000 American and Filipino troops were starving and on the point of surrender in the Philippines. Japanese subs had also sent seven American ships off the California coast to Neptune's Locker since Pearl Harbor. Steve Spielberg made a movie about the incident – 1941!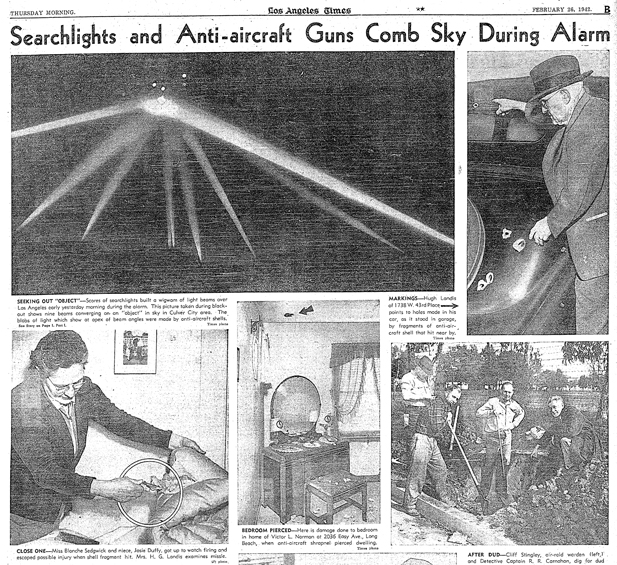 "Residents from Santa Monica southward to Long Beach, covering a thirty-nine mile arc, watched from rooftops, hills and beaches as tracer bullets, with golden-yellowish tints, and shells like skyrockets offered the first real show of the Second World War on the United States mainland,"
– New York Times article, February 25, 1942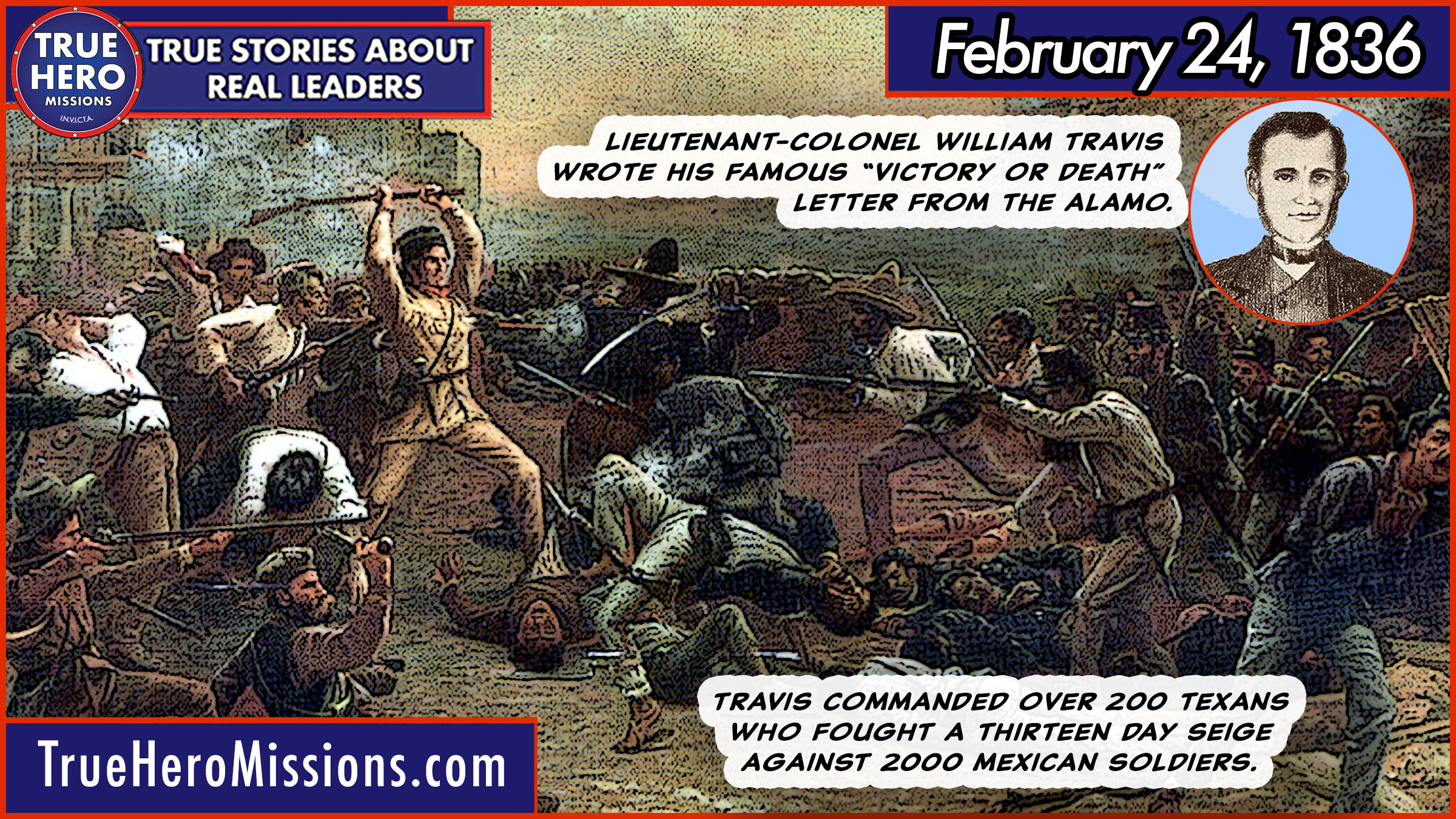 William Travis sent his famous "victory or death!" letter from the Alamo on this day.

And the ground combat phase of the Gulf War started on this day in 1991, lasting 100 hours!